MMS 2018 Diamond Sponsor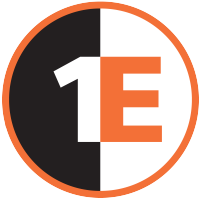 1E is re-defining endpoint management. We believe that you win or lose at the endpoint: there is no room for compromise. 1E solutions help keep every endpoint secure and current with the latest software and applications. That's every device in every location, fully automated, and in real-time. We also deliver instant endpoint detection and remediation at massive scale, minimizing risk for your business and impact on your network. Over 1,700 customers around the world, including Dell, ING, Nestlé, BNP Paribas and Ford Motor Company, rely on 1E to gain unprecedented insight and control over their IT estates. Learn more at www.1E.com or follow @1E_Global .
---
MMS 2018 Platinum Sponsors
Adaptiva is a leading, global provider of modern endpoint management and security solutions. The company's peer-to-peer technology products, including OneSite™ and Client Health™ , empower enterprise IT teams to manage and secure endpoints with unparalleled speed and at massive scale. Adaptiva is self-funded, highly profitable, and growing at a rapid rate. Leading global Fortune 1000 organizations, including T-Mobile, Nokia, HSBC, Adidas, Walgreens, the U.S. Department of Defense, and the U.S. Department of Homeland Security, use Adaptiva products to eliminate the need for a vast IT infrastructure and automate countless endpoint management tasks. Learn more at www.adaptiva.com , and follow the company at LinkedIn , Facebook , and Twitter .
---
For over 15 years, the largest, most successful, global enterprises trust Kollective 's smart peer-to-peer technology to deliver live and on-demand videos. In preparation for the move towards Windows as a Service, Kollective now leverages its software-defined network to help businesses install the latest OS upgrades and vital security updates en masse, rapidly, intelligently and at a rate unmatched by existing hardware-based solutions and legacy peering solutions. Kollective serves millions of users worldwide with the most powerful and secure software-defined enterprise content distribution network. For more information, visit https://kollective.com/ and follow Kollective at LinkedIn , Twitter and Facebook .
---
At Dell we understand that manageability is critical to your success. This is why we lead the industry with the most manageable client and server hardware. Our management tools integrate with industry leading consoles like Microsoft System Center Configuration Manager to ensure that you can do your job efficiently and effectively. The Dell Client Command Suite helps you deploy, configure, monitor and update your Dell client systems and includes unique features for Intel vPro and Microsoft PowerShell. Find out more at http://dell.com
---
VMware accelerates customers' digital transformation journey by enabling enterprises to master a software-defined approach to business and IT.
VMware Workspace ONE, an integrated platform powered by AirWatch technology, combines best-in-class PC lifecycle management with intelligent automation to simplify IT. The platform provides the easiest, most efficient way to fully secure and manage Windows 10 PCs in real-time. Workspace ONE flexibly co-exists with ConfigMgr today to ease risk and effort in transitioning to modern PC management. The unified endpoint management technology, empowers the digital workspace by combining a consumer-simple experience with enterprise-class security. Learn more at www.workspaceone.com , and follow us at LinkedIn , Twitter and Facebook .
---

We believe in what people make possible.
Our mission is to empower every person and every organization on the planet to achieve more. Proudly sponsoring the Microsoft systems management community in so many ways, including for the 1st time, MMS 2018!