MMS 2017 Diamond Sponsor
Adaptiva is a leading, global provider of IT systems management solutions that advance the power of Microsoft System Center Configuration Manager (SCCM). Founded in 2004 by the lead architect of Microsoft SMS 2003, Adaptiva enables IT professionals to securely speed enterprise-wide software deployments without adding costly servers or throttling network bandwidth. The company's breakthrough peer-to-peer systems management technology uses intelligence, automation, and bandwidth optimization techniques to distribute content faster than any other systems management solution available today.
Adaptiva's suite of smart scaling systems management products includes OneSite™ for rapid software distribution and management, Client Health™ for endpoint security, troubleshooting, and remediation, and Green Planet™ for energy-efficient endpoint wake-up. The company's software is used by Fortune 500 companies and deployed on millions of devices in over 100 countries. Learn more at adaptiva.com.
---
MMS 2017 Platinum Sponsors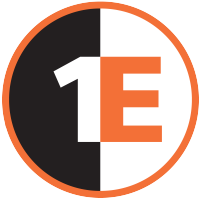 1E's mission is simple: to enable our customers to automate the full software lifecycle across their business.
Through Software Lifecycle Automation employees become more productive, the business becomes more agile, and IT departments more reactive to change. We empower our customers to remove unused software and unnecessary servers, and reduce network bandwidth while providing their users with the software they need, when they need it. As a result, our customers save millions on hardware, software, energy, and people.
To date, 1E solutions have generated over $2.6 billion of productivity improvements. This includes $1.4 billion in energy costs alone and a reduction in CO2 emissions of 12.4 million tons.
---
At Dell we understand that manageability is critical to your success. This is why we lead the industry with the most manageable client and server hardware. Our management tools integrate with industry leading consoles like Microsoft System Center Configuration Manager to ensure that you can do your job efficiently and effectively. The Dell Client Command Suite helps you deploy, configure, monitor and update your Dell client systems and includes unique features for Intel vPro and Microsoft PowerShell. Find out more at http://dell.com
---
Flexera Software delivers market-leading Software Vulnerability Management solutions enabling enterprises to proactively identify and remediate software vulnerabilities, effectively reducing the risk of costly security breaches. Our solutions leverage verified vulnerability intelligence to drive prioritization, and technology to integrate assessment and remediation, bridging the gap between IT security and operations and streamlining critical processes. How can we help you?
---
VMWare, a global leader in cloud infrastructure and business mobility, accelerates our customers' digital transformation journey by enabling enterprises to master a software-defined approach to business and IT.
Airwatch is a comprehensive unified endpoint management platform with a multi-layered, cloud-first management and security approach across the user, endpoint, app, data and network. AirWatch instantly delivers policy, apps, and OS updates to any device, including desktops, and enables productivity and peak user experience.