MMS 2016 Platinum Sponsors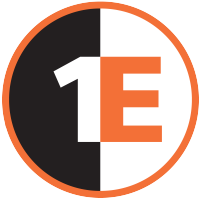 1E empowers the world's largest organizations to simplify and speed up the complete software lifecycle, from request to delivery, management, retirement and procurement of software. In the digital age, businesses must rapidly create new opportunities and for that they need fast, agile IT. Through its suite of easy to use, fast and secure tools, 1E automates each stage of the software lifecycle, providing consumer grade self-service with enterprise grade governance. For more information, please visit: www.1e.com
---
HEAT Software is a leading provider of Cloud Service Management and Unified Endpoint Management software solutions for midsize enterprises. With its suite of applications, HEAT Software is the only company in the world that provides Cloud Service Management and Unified Endpoint Management software on-premise and in the cloud. HEAT manages millions of service interactions and millions of endpoints every day for thousands of leading organizations across IT, HR, Facilities, Finance, Customer Service and other enterprise functions. Its customers deliver world-class service while maximizing operational efficiencies with reduced cost and complexity.
---
Flexera Software helps application producers and enterprises increase application usage and security, enhancing the value they derive from their software. Our software licensing, compliance, cybersecurity and installation solutions are essential to ensure continuous licensing compliance, optimized software investments, and to future-proof businesses against the risks and costs of constantly changing technology. A marketplace leader for more than 25 years, 80,000+ customers turn to Flexera Software as a trusted and neutral source of knowledge and expertise, and for the automation and intelligence designed into our products. How can we help you?
---
Adaptiva is a leading, global provider of IT systems management solutions that advance the power of Microsoft System Center Configuration Manager (SCCM). Founded in 2004 by the lead architect of Microsoft SMS 2003, Adaptiva enables IT professionals to securely speed enterprise-wide software deployments without adding costly servers or throttling network bandwidth. The company's breakthrough peer-to-peer systems management technology uses intelligence, automation, and bandwidth optimization techniques to distribute content faster than any other systems management solution available today. Adaptiva's suite of smart scaling systems management products includes OneSite™ for rapid content distribution and management, Client Health™ for endpoint security, troubleshooting, and remediation, and Green Planet™ for energy-efficient power management and patching. The company's software is used by Fortune 500 companies and deployed on millions of devices in over 100 countries. Request a demo to learn more.
---
At Dell we understand that manageability is critical to your success. This is why we lead the industry with the most manageable client and server hardware. Our management tools integrate with industry leading consoles like Microsoft System Center Configuration Manager to ensure that you can do your job efficiently and effectively. The Dell Client Command Suite helps you deploy, configure, monitor and update your Dell client systems and includes unique features for Intel vPro and Microsoft PowerShell. Find out more at http://dell.com