You've Worked Hard; We've Invested in Your Escape!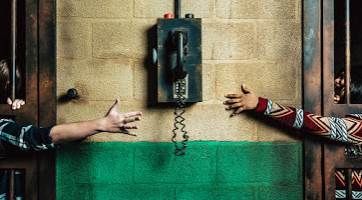 MMS is as much a networking event as it is an instructional event. Based on your feedback, Escape Rooms are back this year!
Get locked in with a speaker and fellow attendees for an hour and work together to escape before the hour is up. We think this is a great way to meet new people and be able to rub elbows with speakers and MVPs. These aren't just evening events, but some are during the day as well. Networking with others can help you build relationships with others that transcend the conference. A private email to a friend with "are you seeing this too?" or "did you find a way to fix this?" is gold and many of the old timers from MMS make use of such relationships often.
Please don't sign up for a room you've been to already
Note: no cost to speakers or attendees. You may sign up for one session only. Users found signing up for more than one will be removed from all.
Mission: Mars

You've made it to Mars, but that was the easy part. Your spacecraft has experienced some major damage and fatal radiation is headed your way. You have exactly 60 minutes to repair your ship and launch.

Gold Rush

You are on the hunt...for gold! Recently, a greedy gold prospector who loved to gamble has gone missing. You've been tipped off to where he stashed his gold... But so has the mob. You only have an hour and the time is ticking, start digging!

The Heist

Can you beat an art thief at his own game? You have exactly one hour to infiltrate the thief's private office and steal back a famous piece of art. To beat a thief, you'll have to become the thief.

Prison Break

You've been wrongfully accused of a crime and sentenced to life in prison. Your cell once belonged to an inmate who disappeared without a trace. Can you follow in his footsteps and find a way out? The evil warden will be in a meeting for one hour, so now is the time...go!

Special Ops

You and your team of agents' routine check of a local market quickly turns into a matter of world security. You have one hour to save the day, or else the entire world is in jeopardy. Can you rise to the occasion and be the hero the world needs?