What is MMS Desert Edition?
Our annual May MMS now has a smaller variant in December. The Desert Edition. This edition runs just 2 days instead of 4 and will be held in Phoenix instead of Minneapolis.
This smaller MMS maintains many of the great things that makes MMS special:
Sessions with 2 or more speakers
Extremely long Q&A for every session
Evening beer sessions
Smaller rooms and overall size to make sure you can get your questions in
Same great speakers from past MMS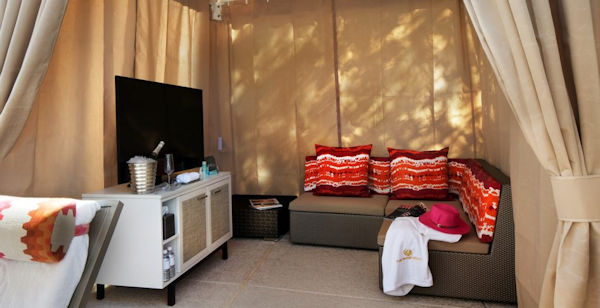 Desert Edition will offer 6 conference rooms and 40+ sessions concentrating on CM\Intune, SQL and PowerShell. We also plan to offer an industry 1st: Cabana Sessions! Sign up for 15 minutes private time to talk to an MVP or Microsoft.
Where is the Desert Edition?
THE PHOENICIAN, A LUXURY COLLECTION RESORT, SCOTTSDALE is just 20 minutes north of the Phoenix airport (PHX). With pools, spas, golf, restaurants & bars, you'll have plenty of ways to mingle with other attendees and speakers.
Why a second MMS this year?
Because you keep asking for it! Because MMS sells out every May, many attendees ask for a larger conference or other options to allow them to attend. And then of course other attendees have conflicts in May that prevent them from attending MMS. This is our opportunity to "Be Local" to a different part of the country.
Should I attend both MMS and Desert Edition?
You can, but that's not the intent. MMS will always provide fresh content at each event, however as the conferences are six months apart, you can expect some overlap in content from May to December (more than you would get annually). If you can attend only one event, it should be the full 4-day MMS in May. But if that is already full or you had a scheduling conflict, then this 2-Day Desert Edition should help keep you current with IT changes as well as to make sure you are networking with peers and great speakers.
How will the Desert Edition differ from MOA?
2 full days vs. 4 full days
No food court like MOA, so we'll serve lunch outside (included in your registration fee)
Limited to 250 attendees vs. 750 at MOA
Morning hikes up Camelback Mountain with MVPs
Cactus, desert, mountains, palm trees and pools!
When can I register?
Eventbrite will open June 2018.
Do you have an FAQ for this event?
Right HERE